Greater choice & control in recreational activities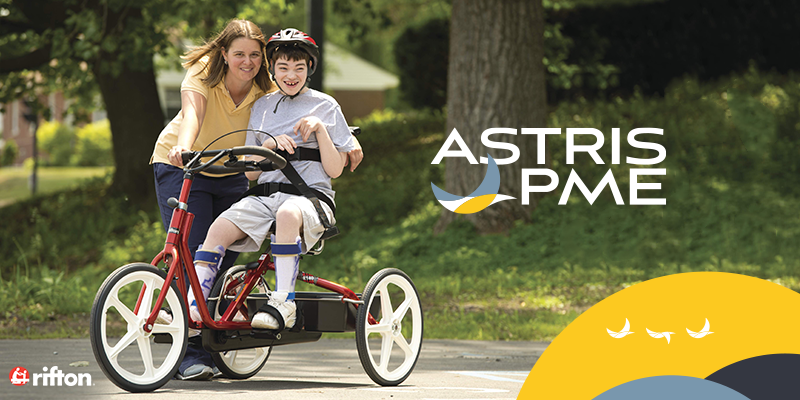 The social model of disability proposes that what makes someone disabled is not their medical condition, but the attitudes and structures of society.  According to Giraud (2018), access means finding ways to ensure that fewer people are excluded. 
Poor access to leisure can affect the community and social life of people living with a disability.  Opportunities to participate in physically active leisure and recreational experiences is now recognized through legislation and is considered a 'right' for all individuals with disabilities. 
The absence of opportunities to have access to recreational activities, including assistive technology to facilitate participation, can negatively impact feelings of competence, achievement and motivation and a sense of well-being, thus contributing to a low sense of self-efficacy.  Perceived self-efficacy is defined as a person's belief about their ability to manage performance over events which influences one's life.  Self-efficacy beliefs determine how people feel, think, motivate themselves and behave. 
The experience of fun, freedom of choice, fulfillment from developing and displaying potential and the feelings of social connectedness and belonging from social interactions serves to enhance relationships and social competency.  Positive experiences lend itself to positive self-image.    Successful experiences and satisfying relationships with peers lead to feelings of competence.  Individuals with disabilities are limited in their capacity to independently enjoy leisure time. 
Support received to reduce these barriers permits individuals to manage choice and varying levels of control over their capacity to participate in the process of planning and work towards attainment of goals to increase competence while experiencing fun, freedom, fulfillment and satisfying relationships.  These experiences give the individual with and without disabilities exposure to experiences which will influence how one thinks, feels and behaves and consequently make choices in terms of participation.  Positive experiences are often precursors to the development of positive self-image.  Successful experiences and satisfying relationships with peers lead to feelings of competence and contributes to a stronger sense of self-efficacy.  Leisure experiences promotes opportunities for developing equity. 
The availability of adapted or modified assistive technology which facilitates safe and fun experiences in active recreational pursuits, with and or without carer support, serves to assist in the development of learning and increased competence to enhance a sense of well-being and the opportunity for social integration with peers with or without disabilities. 
Leisure experiences alongside peers with or without disabilities serves to promote opportunities for developing equity and a perceived sense of freedom, independence and autonomy, enhanced self-competence through improved sense of self-worth, and enhanced quality of life. 
Astris PME strives to be active contributors to reduce barriers and facilitate participation in recreational activities to derive the benefits which contribute to an optimistic sense of personal efficacy. The comprehensive and dynamic range of assistive technology products – including recreational and exercise equipment - are available from Astris PME.  You can visit the Astris PME website www.astris-pme.com.au or call the Customer Service Team on 1300 131 884 to find out more.  
Share this page




Comment
Leave a Reply